About AE Brands Group
Since its founding in 2011, AEBG has been dedicated to expanding and sharing knowledge of dance — for fitness, inspiring wellness, and preserving the dance arts and cultural information for future generations.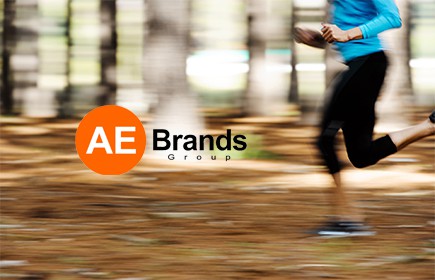 AE Brands Group, Inc. (AEBG) is a personal wellness and information services company whose award-winning boutique dance and fitness studio attracts a passionate monthly clientele. Headquartered in Irvine, California, AEBG has been a pioneer in dancer experience and a wellness platform innovator, reaching dance enthusiasts across its growing network of local and online brands, including of course, its flagship DanceLova Dance Academy, among many others.

From the Desk of the CEO
It is an incredible honor for me to serve and lead this rising company we all call our work. AEBG has seen its flagship DanceLova Dance Academy transform from an experimental idea to one of the top contenders and most recognizable dance studio brands in South Orange County today.

Ten years ago, I saw how we could empower people to do magical things with our creations and make this world a better place. I knew there was no better way to do this than to create a company for like-minded individuals to come together if we wanted to make a difference. This very same inspiration is what continues to drive me today. Like you, I have a choice about where to come to work. I come here because I truly believe AEBG is most likely the place I can make my difference on the world. Each of us must find meaning in our work. Great work happens when you know that it's not just work — but something that will improve other people's lives.

I believe over the next decade our dance industry will be transformed. AEBG is coevolving with it, and has been positioning itself to evolve ahead of it. We've done it, we're doing it right now, and we are the team of individuals that will do it over and over again — revolutionizing the way people experience dance.

At your service,

Mario Con
Founder & CEO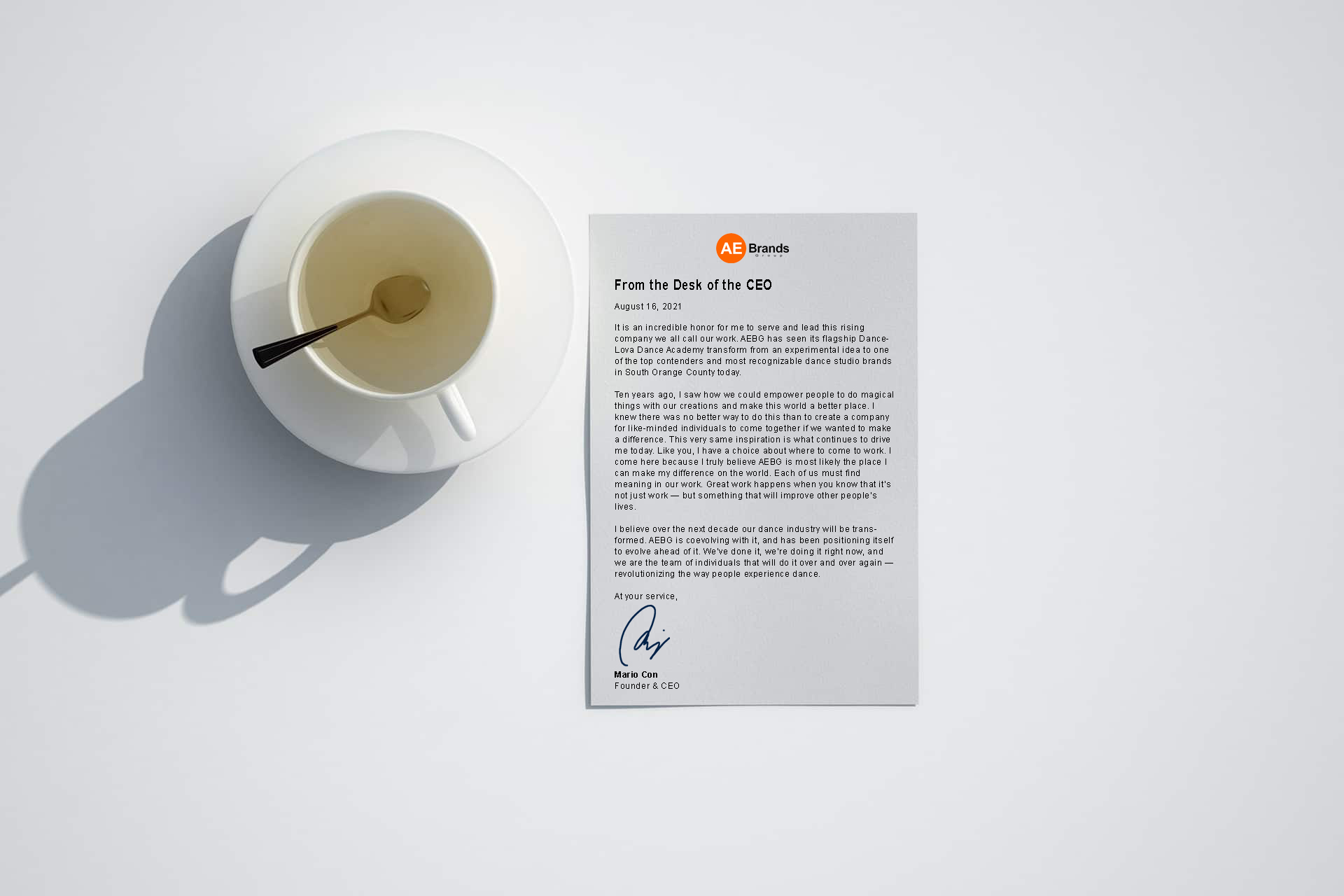 Mission
To make it easy to dance.
Vision
Imagine a world where all individuals awaken to every day more encouraged, emboldened, and empowered to act on their life's dream of dancing.

By 2030, we aim to serve 250,000 dance learners, create 7,500 jobs, and help 600 dance studio owners become profitable.
Values